Vinyl Review: Social Distortion – Live at the Roxy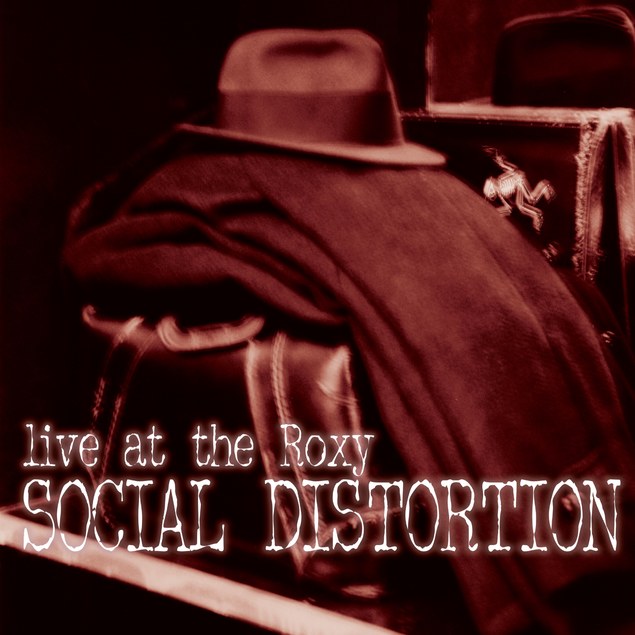 Coming almost 20 years to the day of the release of their live set at the famed Hollywood Roxy, Craft Recordings will release Live at the Roxy by Southern California's punk rock pioneers, Social Distortion on June 28th. This deluxe reissue will include a replica poster of the one that came with the original release of Mike Ness on this 2 LP set. The album itself is important not only as the first live offering from Social Distortion but also the last to feature founding guitarist Dennis Danell who passed away in 2000 with heart related issues at the age of 38.
The album itself served in some ways as a bookend to the band's more aggressive sound and would fill an eight year gap with no new studio albums. The band returned six years later with Sex Love and Rock 'n' Roll in which the band's rock-a-billy influence were more pronounced. Live at the Roxy had more of their 70's and 80's street punk flavor. Many fans of aggressive music such as punk or heavy metal will attest to live albums being the measuring stick of what a band really sounds like. No record company executives, no B.S. Just a band and its audience. Social Distortion shined on that weekend in April 1998 for certain. From "Prison Bound" the title track of the debut album through "Under My Thumb" the closing track off of at the time their latest studio album, this set-list covered a little of everything.
If you are someone that has maybe heard "Story of My Life" or maybe "Ball & Chain" but never paid much attention, this is a good indoctrination to what the band is all about.
Pre-order on vinyl here. http://found.ee/socialdistortion-roxy-lp-p
Track Listing:
A1: Story of My Life
A2: Bad Luck
A3: Under My Thumb
A4: Prison Bound
B1: Mommy's Little Monster
B2: Mass Hysteria
B3: The Creeps
B4: Another State of Mind
B5: Let It Be Me
C1: No Pain, No Gain
C2: Cold Feelings
C3: Telling Them
C4: I Was Wrong
C5: 1945
D1: Don't Drag Me Down
D2: Ball & Chain
D3: Ring of Fire
See Social Distortion's Tour Dates.