Metal Church – Altar Bar – 3/29/2016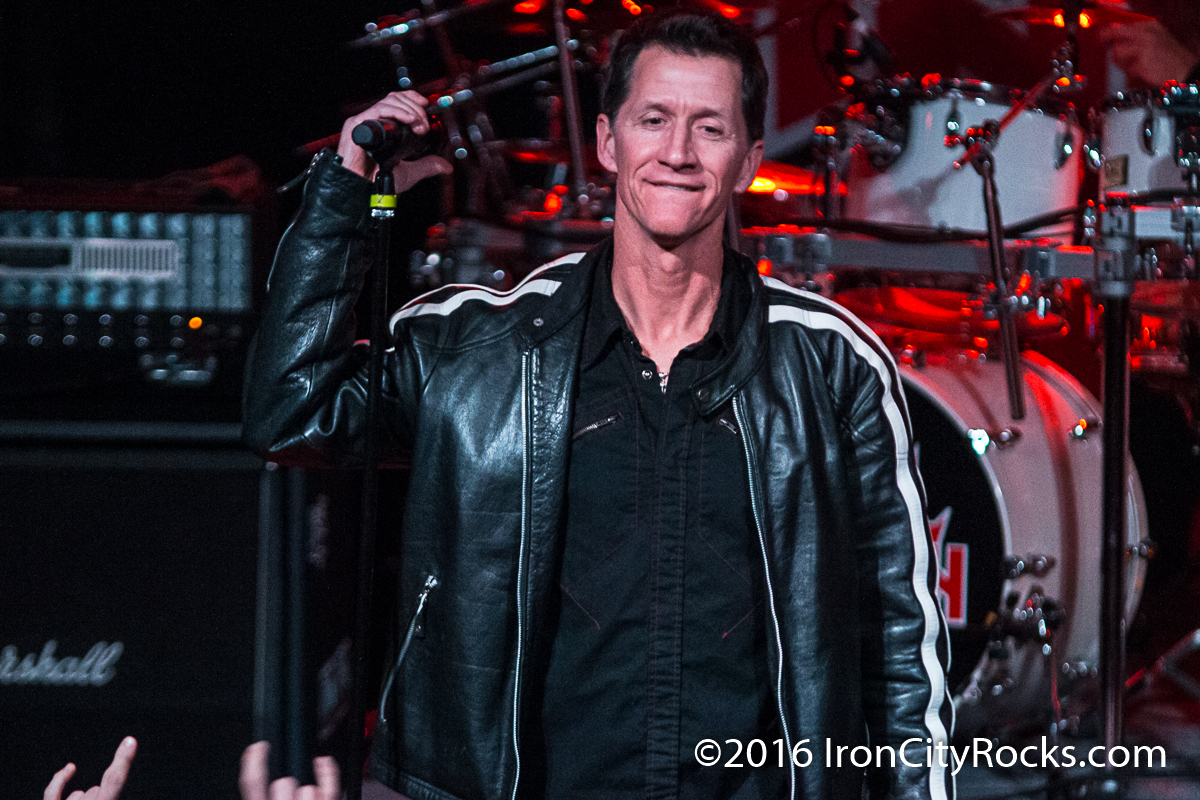 When Metal Church announced that they were reuniting with Mike Howe for a new album and tour fans of the legendary band were ecstatic and they came out in full force on March 29th to Pittsburgh's Altar Bar for an evening of solid metal.  Starting out the show were Talion and Vermithrax, two of Pittsburgh's premiere metal bands who put on two amazing sets.  San Francisco based Hatchet took the stage next playing some of the best thrash I have heard in a long time.  Singer/guitarist Julz Ramos kept the crowd amped up with his passionate vocals as he traded riffs with Clayton Cagle while the rhythm section of Ben Smith and Devin Reiche provided a solid foundation.  If you love that classic thrash sound this band is for you.
Metal Church took the stage next coming out to the thundering riffs of "Fake Healer" off of 1989's Blessing in Disguise (arguably one of Metal Church's finest albums.)  Mike Howe's voice sounded just as good as it did back in the 80's and he looked like he never took any time off.  Kurdt Vanderhoof's playing was spot on and he was complimented by the playing of Chris Caffery (TSO, Savatage) who is filling in for guitarist Rick Van Zandt, who had to have surgery shortly before the tour started.  Drawing mainly from the albums that Howe sang on in the 80's and 90's Metal church also featured several songs from their newest release XI, which fit right in with the classics.  Metal Church delivered a solid performance and the new album is definitely worth checking out.
Metal Church at Altar Bar
Set List
Fake Healer
In Mourning
Start the Fire
Reset
Gods of Second Chance
Date With Poverty
No Tomorrow
Watch the Children Play
No Friend of Mine
Killing Your Time
Beyond the Black
Badlands
The Human Factor
Posted in: Concert Photos
Tags: Altar Bar, Ben Smith, Chris Caffery, Clayton Cagle, Devin Reiche, Hatchet, Jeff Plate, Julz Ramos, Kurdt Vanderhoof, Metal Church, Mike Howe, Rick Van Zandt, Steve Unger, XI