DVD Review: Jeff Beck – Live At The Hollywood Bowl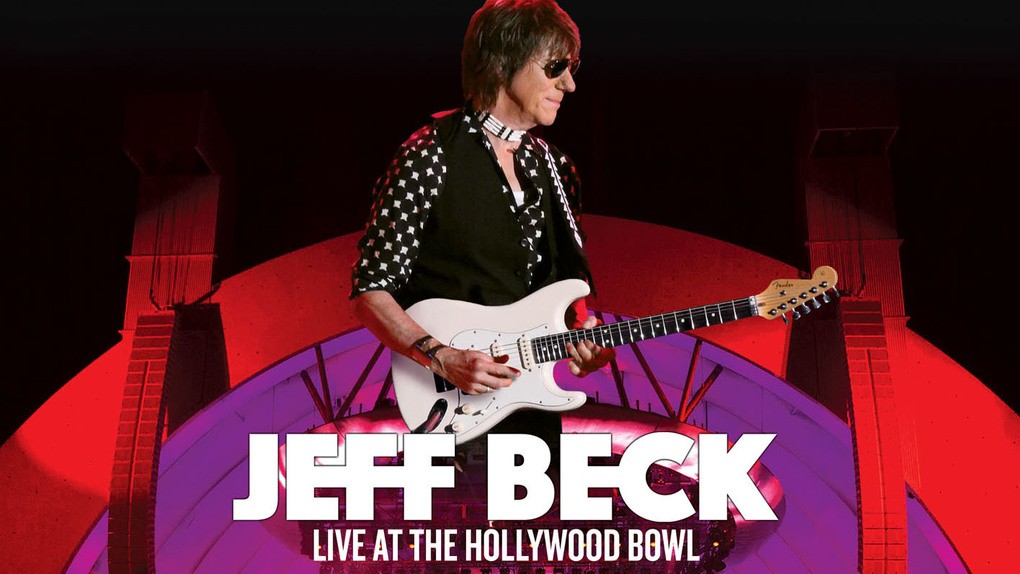 Jeff Beck: Live At The Hollywood Bowl celebrates a 50 year milestone in the career of the iconic Jeff Beck. A member of the Rock & Roll Hall of Fame and one of Rolling Stones' "100 Great Guitarists Of All Time", there is no questioning Jeff's significance on the landscape of rock music. It is interesting that he is credited as an influence by so many guitarists yet no one plays quite like him. His blend of rock, fusion, and fire comes from his unique playing without a pick and tasteful use of the tremolo. This latest release from Eagle Rock showcases Jeff with what is somewhat of a "This is Your Life" in reverse, featuring many of those who have worshiped at the church of Jeff. Some highlights include a reunion with Jan Hammer, Steven Tyler doing "Train Kept A' Rollin" and Buddy Guy. What really stood out during this entire performance was the otherwise stoic Beck seemed to be visibly having fun.
Jeff Beck: Live At The Hollywood Bowl is available now from Eagle Rock Entertainment on DVD, Blu-Ray, CD and LP.