Episode 349: Alice Cooper's Ryan Roxie and Honey West's Ian McDonald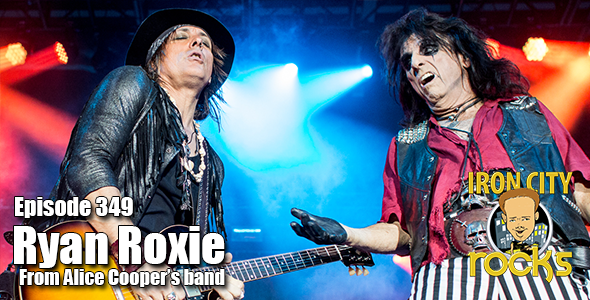 In Episode 349 of the Iron City Rocks Podcast we welcome Alice Cooper guitarist Ryan Roxie to the show. Ryan talks to us about some special off-day pre-parties the entire band (sans Alice) are playing. Ryan also talks with us about his forthcoming solo album, the new Paranormal material, touring with Deep Purple and paying respect to the guitarists of the Alice Cooper catalog.
We are also joined by Ian McDonald of the band Honey West. Ian was in integral part of the first three Foreigner albums and has also played with King Crimson. Ian talks with us about how this new band came together, putting the album together and shares some greats stories about his youth and working with Foreigner at a time when the band exploded.
Podcast: Play in new window | Download