Episode 205: Vivian Campbell and Quiet Riot and Chuck Wright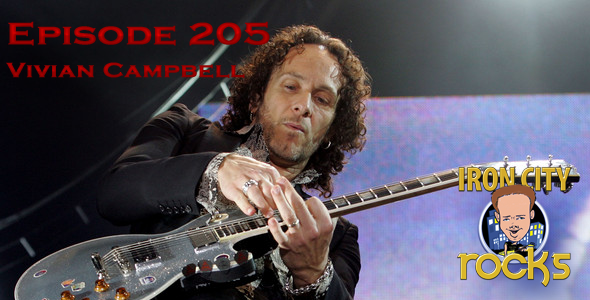 In Episode 205 of the Iron City Rocks Podcast we talk to Def Leppard guitarist Vivian Campbell. Vivian talks to us about his newest project, Last In Line, which celebrates the music of Holy Diver and Last In Line with his fellow Dio band mates. We also discuss his time in Whitesnake and Def Leppard.
Also joining us is Quiet Riot and Heaven & Earth bassist Chuck Wright. Chuck talks about all the project throughout his amazing career. From Metal Health through Dig, we talk about it all!
Podcast: Play in new window | Download