Episode 455: Quiet Riot's Alex Grossi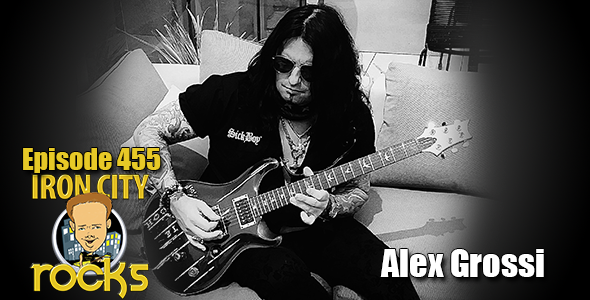 In Episode 455 of the Iron City Rocks Podcast we welcome back to the podcast, Alex Grossi of Quiet Riot and Hookers & Blow. Alex talks with us about finally putting Hookers & Blow in the studio and recording a covers album including material from The Zombies, Eddie Money, Led Zeppelin and more. We also discuss plans for Quiet Riot to resume touring with Jizzy Pearl (Hookers & Blow, Ratt), Johnny Kelly (Type O Negative, Danzig) and Chuck Wright.

We also introduce to you Reggae KISS. We are joined by Reggae Paul to tell us how a bunch of musicians from Sweden came to blend 70's and 80's KISS classics with Jamaican sounds.
Podcast: Play in new window | Download