Episode 437: Styx's Todd Sucherman and Burrito Brother's Chris P James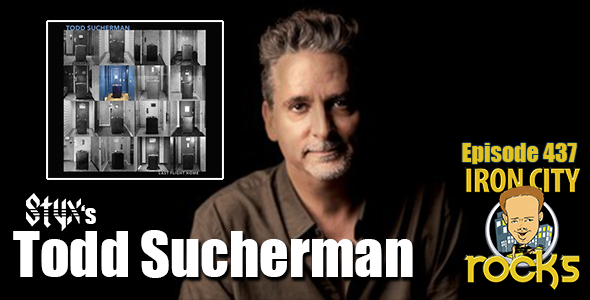 In Episode 437 of the Iron City Rocks Podcast we are joined by Styx drummer Todd Sucherman. Todd recently released his debut solo album, Last Flight Home. Todd talks with us about working on the songs with writing partner J.K. Harrison, the experience of being the lead singer for the first time, the challenges of playing the drums while trying to sing, the recording of the new Styx album and more.
We are also joined by Burrito Brothers vocalist and keyboardist Chris P James. Early this year the Burrito Brothers released a new album, The Notorious Burrito Brothers. Chris fill us in on the band's long history, the evolution of the line-up, the timing of the album and life for a quarantined band with a new album.
Podcast: Play in new window | Download