Episode 429: Andrew Elt of 7 Miles To Pittsburgh and Tas Cru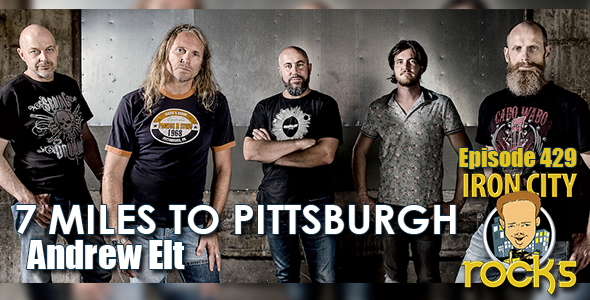 In Episode 429 of the Iron City Rocks Podcast we welcome Andrew Elt of 7 Miles To Pittsburgh. Andrew, also the front-man of the Sleeze Beez, talks to us about how the band come up with such a curious name, his style of writing, tribute bands and of course their new album, Revolution On Hold.
We are also joined by Tas Cru. Tas is a set to release his new album, Drive On and begin his US Tour in Pittsburgh on January 16th. Tas talks with us about his approach to writing, his cigar-box-style guitar, his passion for educating children and his series of books.
Podcast: Play in new window | Download