Episode 427: Vintage Trouble's Ty Taylor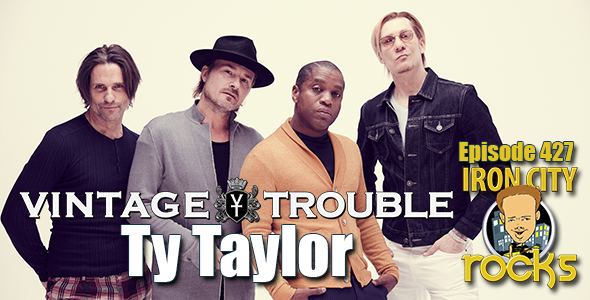 In Episode 427 of the Iron City Rocks Podcast we welcome Ty Taylor of Vintage Trouble. We talk about the band's recent EP's, some of the amazing opportunities in opening on some massive tours, working with Doc McGee and Ty reminisces about his time at Carnegie Mellon University as a student.
We are also joined by Chip Dominick of Chip & The ChargeUps and Brian of the Greater Pittsburgh Community Food Bank to talk and The ChargeUps' new holiday song 'Black and Gold Christmas and how a special T-Shirt can help feed those in need.
Podcast: Play in new window | Download