Episode 419: Weapons of Anew's Ray West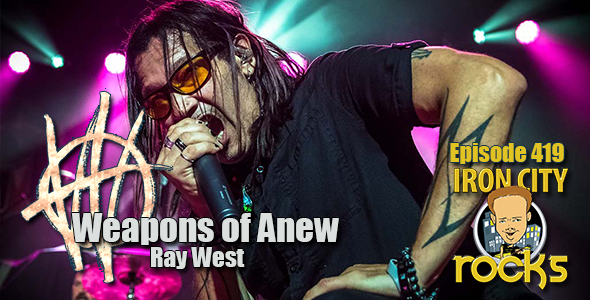 In Episode 419 of the Iron City Rocks Podcast we caught up with Weapons of Anew's vocalist Ray West. Ray talks to us about how the band came together, the band's debut The Collision of Love and Hate, the influences and the evolution of the band and much, much more. Ray also talks about his "other" band Spread Eagle.
We are also joined by Ron Marks (formerly Celtic Frost) and Ron Marks (formerly Noisy Mama and Triple X) to talk about their new product Bonneville which will be at Club Cafe on August 29.
Podcast: Play in new window | Download