Episode 415: Sanctuary's Joseph Michael, Baroness' Sebastian Thomson and the Rock Doc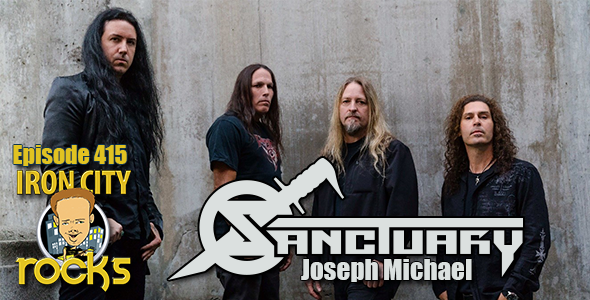 In Episode 415 of the Iron City Rocks podcast we welcome Sanctuary vocalist Joseph Michael to the show. Joseph talks to us about the band's current tour celebrating the belated 30th anniversary of Refuge Denied, how he prepared to step into the role following the passing of Warrel Dane and the possibility of new Sanctuary music on the horizon.
We are also joined by Baroness drummer Sebastian Thomson. Sebastien and the band are currently on the road supporting their new album Gold & Grey. Sebastian talks with us about how the writing and recording process on this album was different than how they worked in the past, how his style of playing differs from Allen's drumming and much, much more.
Finally we are joined by "Dock Roc" Neil Ratner. Dr. Neil Ratner talks to us about his book Roc Doc which chronicles his career in the music industry including working with Pink Floyd, Michael Jackson, Emerson, Lake & Palmer and more.
Podcast: Play in new window | Download