Episode 393: Dee Snider and Chris Impellitteri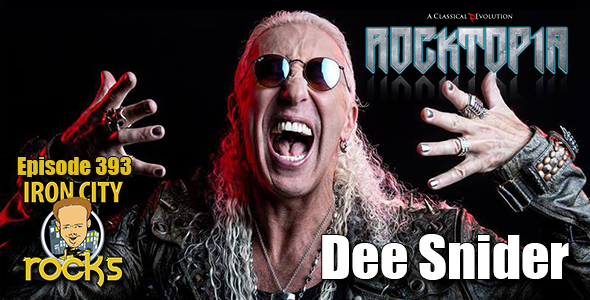 In Episode 393 of the Iron City Rocks Podcast we welcome the incomparable Dee Snider to the show. Dee talks with us about his role in the classic/rock mashup Rocktopia. Dee discusses how he came to to join the cast, some changes on the current tour in the cast and how he adds his blend of showmanship to the show. We also discuss his 2018 solo album For the Love of Metal which is a blistering album spawned out of a partnership with Hatebreed's Jamey Jasta.
We are also joined by flame-throwing guitarist Chris Impellitteri to talk about the bands new album The Nature of the Beast which is available now from Frontiers Records. Chris talks about how the band's dedication and persistence has allowed the band to continue making fantastic albums and playing to strong audiences world-wide.
Podcast: Play in new window | Download