Episode 389: Trans-Siberian Orchestra's Jeff Plate and Cello Fury's Simon Cummings and Nicole Myers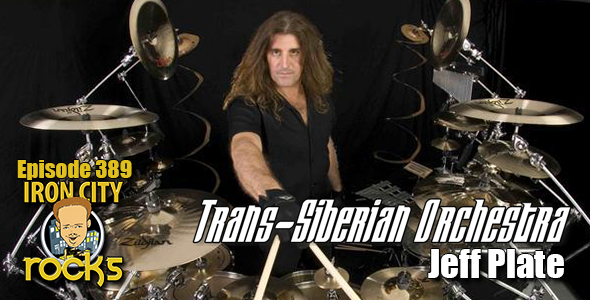 In Episode 389 of the Iron City Rocks Podcast we are joined by Trans-Siberian Orchestra's drummer Jeff Plate. Jeff as been the band's drummer since the band's inception. Jeff talks with us about the plans for the 2018 20th Anniversary of Live performances tour which will include a performance of The Ghosts of Christmas Eve. Jeff shares with us how he prepares for so many shows in such a short time, what it was like performing without founder Paul O'Neil in 2017 and much, much more.
We are also joined by Simon Cummings and Nicole Myers of Cello Fury. Cello Fury is set to release their latest album X this month.
Podcast: Play in new window | Download