Episode 388: K.K. Downing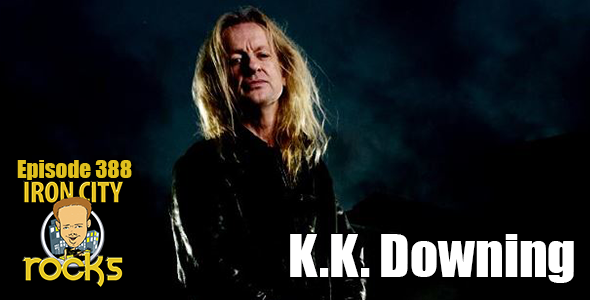 In the 338th Episode of the Iron City Rocks Podcast we are joined by K.K. Downing. K.K. talks with us about his new autobiography, Heavy Duty: Days and Nights in Judas Priest. K.K. discusses why the time was right for his book, Priest's carrying of the flag for Heavy Metal, the timing of some of the band's releases, his thoughts on the current Judas Priest lineup, thoughts on Glenn's health and much, much more.
We are also are joined by Pamela Moore the iconic voice of Sister Mary from the Operation: Mindcrime albums. Pamela talks to us about her 2018 release Behind the Veil.
We introduce you to Everyone Hates Everything and talk to their singer Paul Lowe
Podcast: Play in new window | Download