Episode 384: Dan Baird, Lance Lopez and Blackfoot's Tim Rossi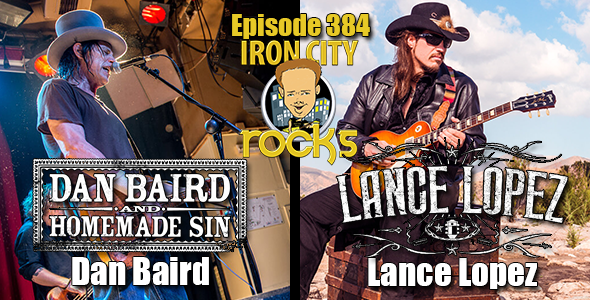 In Episode 384 of the Iron City Rocks Podcast we welcome Dan Baird, Lance Lopez and Blackfoot's Tim Rossi.
Dan Baird took some time off while on the road with Homemade Sin to talk about the bands current string of US dates. Dan talks with us about the songs on the band's latest album, Rollercoaster and well as the collection of songs written for the follow up. We also talk about his legendary Fender Telecaster and much, much more.
We also welcome back to the show Texas blues-man, Lance Lopez who is touring to support his new album Tell The Truth. Lance talks about working with outside songwriters, an outside producer and a renewed focus on this album.
We are also joined by Tim Rossi of the band Blackfoot. Tim talks with us about the material for the follow-up to the re-formed band's first album Southern Native. We also discuss the possibility of Rickey Medlocke rejoining the band after the final Skynyrd shows, picking a set-list and much more.
Podcast: Play in new window | Download