Episode 379: Jason Charles Miller and Animal Years' Mike McFadden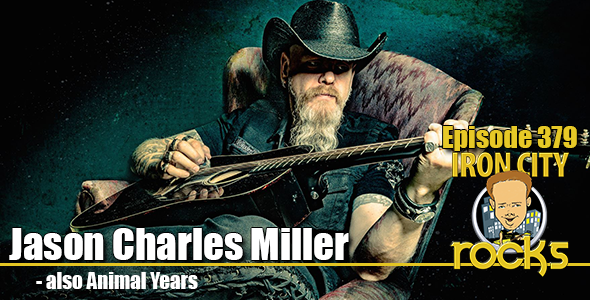 In Episode 379 of the Iron City Rocks Podcast we are joined by Jason Charles Miller. Jason is set to release In The Wasteland on June 15. Jason (front-man of the band Godhead) talks with us about how he approaches his solo material, what it's like to perform out of his Godhead character, his work as a voice actor and much more. In The Wasteland features appearances by Lynyrd Skynyrd guitarist Rickey Medlocke and keyboardist Peter Keys, legendary Soul vocalist Brenda Lee Eager (Stevie Wonder, Ray Charles and Diana Ross), Blackberry Smoke vocalist Charlie Starr, King's X frontman Dug Pinnick, guitarist Duane Betts (son of founding Allman Brothers guitarist Dickey Betts), guitarist Adam Shoenfeld (Tim McGraw, Jason Aldean) and 'Cowboy' Eddie Long (Jamey Johnson).
We are also joined by Mike McFadden of the band Animal Years. Mike talks to us about the band's breakout EP Far From Home, the song-writing that went into it, the arrangements in the studio versus the arrangements as a three-piece on the road, and much more.
Podcast: Play in new window | Download