Episode 374: Stitched Up Heart's Mixi and Salems Lott's Monroe Black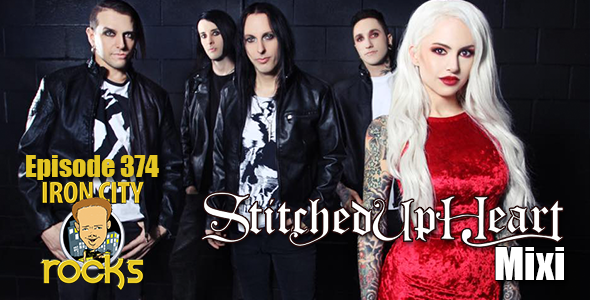 In Episode 374 of the Iron City Rocks Podcast we are joined by Mixi of the band Stitched Up Heart. Stitched Up Heart are currently on tour with In This Moment, Halestorm and New Years Day. Mixi talks to us about how the experience of touring with three other female-fronted bands has been so educational for her personally, the material they are putting together for their sophomore album, and much, much more.
We also introduce you to Los Angeles' Salems Lott. Lead vocalist and lead guitarist, Monroe Black talks to us about his band we combine two of the fiercest guitar duos to come along in some time.
Podcast: Play in new window | Download