Episode 373: Michael Sweet of Stryper and Johnny A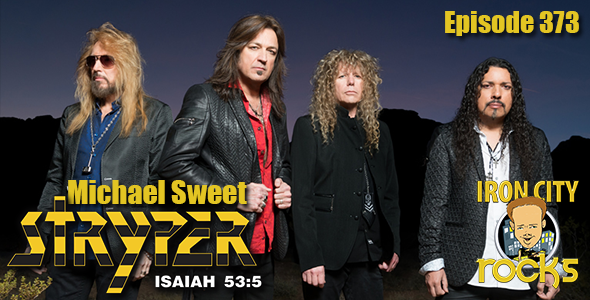 In Episode 373 of the Iron City Rocks Podcast we talk to Michael Sweet of Stryper. Michael talks to us about the brand new Stryper album God Damn Evil. Michael talks to us about the controversy over the album, the album artwork, his guitar tone, as well as a new Stryper acoustic album in the works and a future collaboration with Joel Hoekstra.
We are then joined by guitarist Johnny A. Johnny A talks to us about his current one-man show, his early influences as a songwriter, joining the Yardbirds, what it feels like to have his own Gibson signature edition guitar and more.
Podcast: Play in new window | Download