Episode 357: Dream Theater's Jordan Rudess, Angel Vivaldi and Alarm For War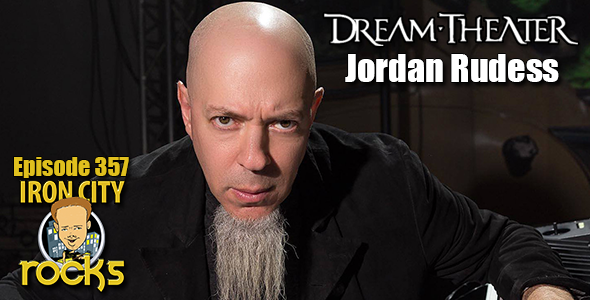 In Episode 357 of the Iron City Rocks Podcast we welcome Dream Theater's Jordan Rudess. Dream Theater is currently on tour celebrating the 25th anniversary of Images and Words. Jordan talks to use about his latest solo album, interSonic, which feature Jordan and Steve Horelick and will be available later this month. Jordan also talks to us about his work on mobile apps, his interpretation of the Images and Words material, the role of a keyboard player in hard rock and much, much more.
We are also joined by by Angel Vivaldi who is currently co-headlining in the US with Scale the Summit. Angel talks about his killer new album Synapse.
Finally we are joined by 13-year-old Buggy of the band Alarm For War. Alarm For War is a fantastic new band fusing rap and metal from Minnesota.
Podcast: Play in new window | Download