Episode 344: Anthony Gomes and Greta Van Fleet's Danny Wagner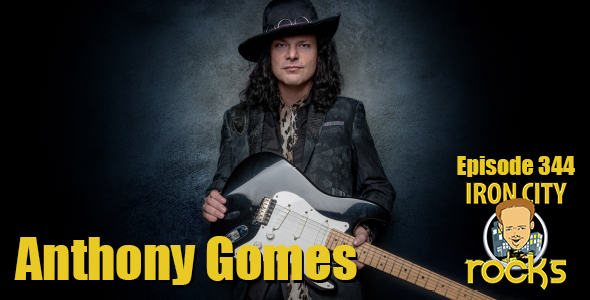 In Episode 344 of the Iron City Rocks Podcast we are joined by blues, rock guitarist Anthony Gomes who will be appearing at the Pittsburgh Blues & Roots Festival coming up July 22 and 23rd. Anthony talks to us about his career as a blues musician, the evolution of the business, his fan-base and the role social media and marketing can play for musicians.
We also introduce you to the band Greta Van Fleet out of Frankenmuth, MN and talk to drummer Danny Wagner. Danny talks to us about how this grew of young men have developed such an authentic, classic rock sound.
Podcast: Play in new window | Download