Episode 226: Twisted Sister Filmmaker Andy Horn and Axel Rudi Pell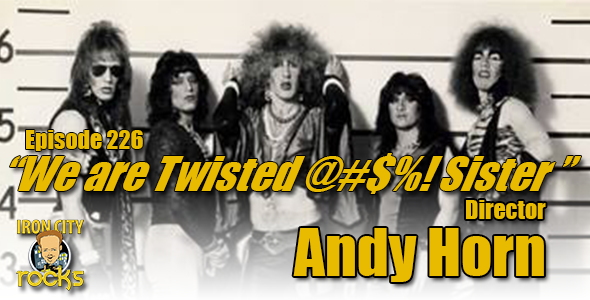 In Episode 226 of the Iron City Rocks Podcast we are joined by filmmaker Andy Horn who is currently make a documentary film on the early days of Twisted Sister entitled "We Are Twisted F*ckin Sister". Andy gives us all the details on the project and talks to us about the great campaign they are having to help with funding.
The Twisted Sister Movie – Intro Opener from Andrew Horn on Vimeo.
We are also joined by German guitarist Axel Rudi Pell to discuss his now album Into The Storm.
Podcast: Play in new window | Download