Episode 185 – Black Veil Brides' Andy Biersack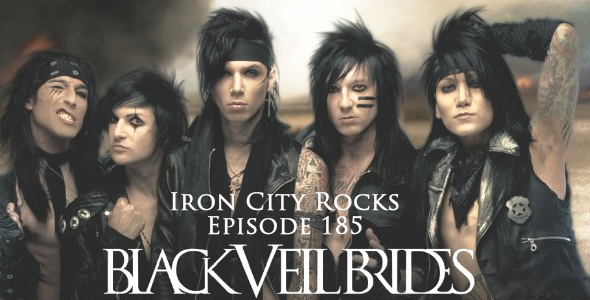 In Episode we are joined once again by Black Veil Brides vocalist and founder, Andy Beirsack. The Brides are back with an amazing new album Wretched and Divine: The Story of the Wild Ones. Andy gives us the details on working with a new producer, the writing process, the Church Of The Wild Ones Tour and much more.
We are also joined William Control who is no stranger to the Black Veil Brides.  William Control will be opening the latest BVB North American Tour.  William Control talks about the latest album Silentium Amoris, how the band is received on tour, the writing of this musical style with modern technology and a great deal more.
Finally we introduce you to 33 Love Child and are joined by founder Whiskey.  33 Love Child is a great new band out of the Dallas/Fort Worth area.
Podcast: Play in new window | Download