Episode 160 – Anthrax's Charlie Benante and Icarus Witch's Quinn Lukas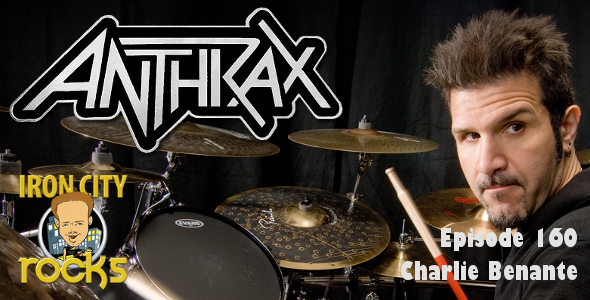 In episode 160 we are joined by Anthrax drummer Charlie Benante.  Charlie gives us the rundown on why Anthrax choose to play the Mayhem Festival and also why they choose to headline the Jägermeister stage.  Charlie also talks about the band's plans for the fall and talks about their plans for a new album.
We are also joined by guitarist Quinn Lukas of the band Icarus Witch.  Quinn gives us all the details of the new album Rise which is due out July 3rd on Cleopatra Records.  Quinn talks about the lineup changes in the, their writing process and how the album was recorded.
We also feature Vermithrax's new song "The Final Feast"
Podcast: Play in new window | Download