DVD Review: ZZ Top – That Little Ol' Band From Texas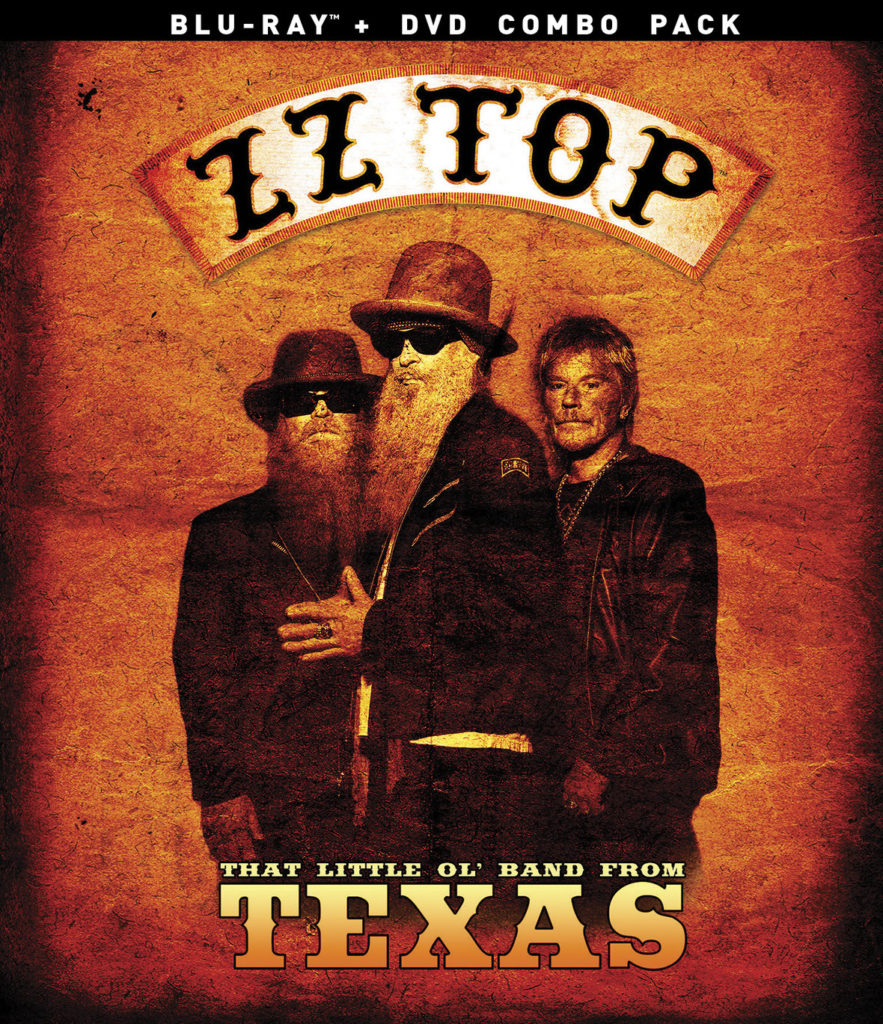 ZZ Top is a band that has accomplished something few bands have managed to. They have appealed to two distinct eras of music fans. In the 70's they were a very successful, working-class band belting out a blue-influenced, hell-raising brand of rock all across America. In the 80's they were mega stars tearing up both pop and rock radio hot on the heals of their string of platinum albums and iconic music videos. Sam Dunn and Scot McFadyen set out to produce another top-notch music documentary for Banger Films and have accomplished just that. On February 28th Eagle Rock Entertainment will release digitally and on DVD/Blu-ray ZZ Top's That Little Ol' Band From Texas.
Those not intimately familiar with the band's history will learn quite a bit about a band with a long history that still has all its original members. Those familiar with the band will appreciate the fact that the film is very balanced talking to Billy F Gibbons, Frank Beard and Dusty Hill. BFG might be the guy you hear from the most normally but Dusty and Frank are well represented. The only criticism would be that the producers I felt made Frank's drug problem too much of a talking point.
For those that overlook bonus features, this package's bonuses are almost more noteworthy than the film (not to knock the film). The Gruene Hall footage captures just the three guys sitting in a circle playing some of their early material. No production, no fancy lights, this is just the band at their essence. The Ham Estate film captures a ZZ Top without the iconic 80's look but with boot-stomping renditions of some of their pre-80's hits.
Extras:
Gruene Hall Bonus Performances (18 minutes):
Shuffle In C / Fannie Mae
La Grange
Brown Sugar
Blue Jean Blues
Ham Estate Archives Bonus Performances (17 minutes):
Thunderbird
Tush
Beer Drinkers & Hell Raisers
I'm Bad, I'm Nationwide
Manic Mechanic