DVD Review: Toto – 40 Tours Around The Sun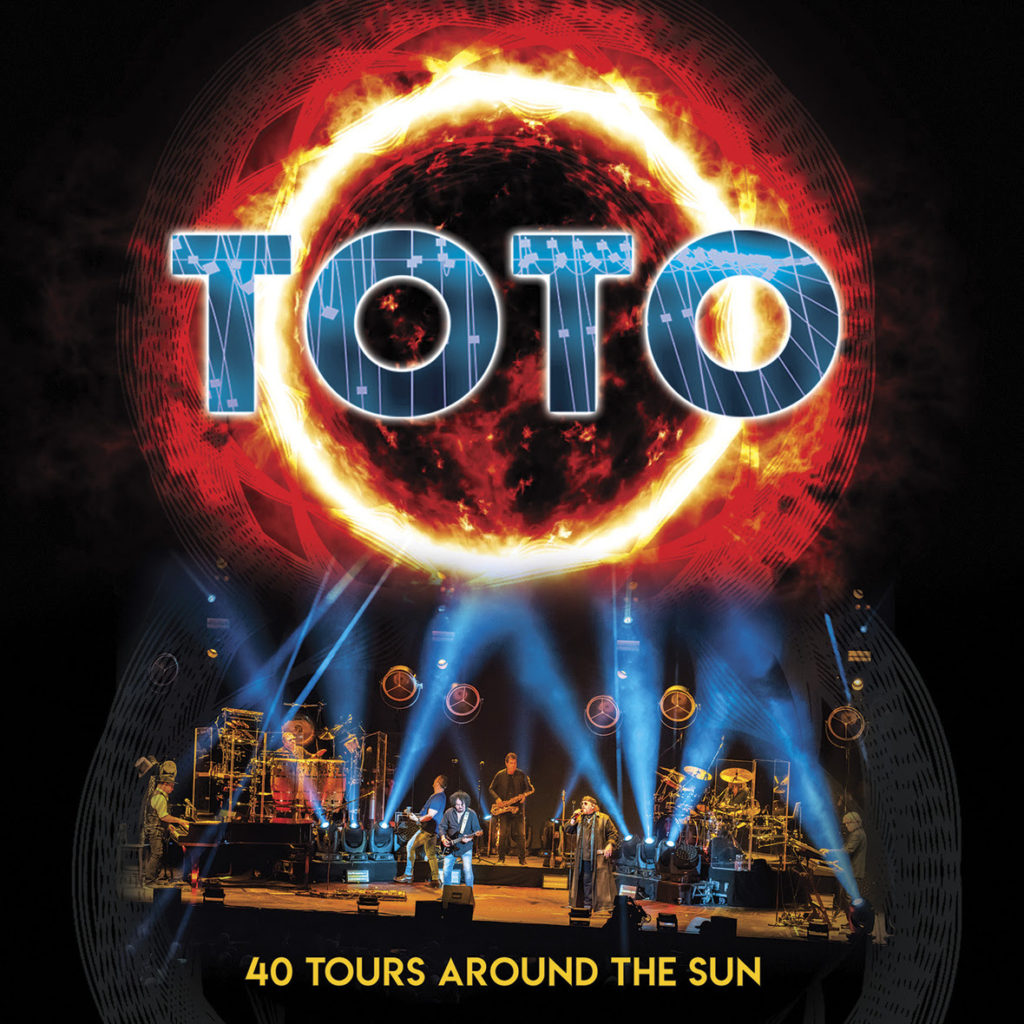 Toto's Steve Lukather recently told a publication that Toto would be "calling it quits" after finishing the tour the band just completed. The tour was not hyped as a swan song and Toto in recent months enjoyed long overdue popularity thanks in part to their back and forth with Weezer. So barring any KISS, Motley Crue, Who, Ozzy Osbourne, Judas Priest, etc reversal if you missed the tour, Eagle Rock might have the next best thing. Eagle Rock just released Toto's 40 Tours Around The Sun on DVD, Blu-Ray, CD and LP which captures the band doing 26 of their best and rare tracks.
What you realize right off the bat watching this is the sheer musical talent Toto comprised (kills me to use past tense). Any guitar player that knows much about the instrument will sing the praises of Steve Lukather. But it doesn't stop with him. Steve Porcaro's keyboard playing on "Dune (Desert Theme)" is breathtaking. David Paich's proves in "Rosanna" that's he's every bit as capable. Joseph Williams has not lost a single step (although he best be careful with that long black leather coat not to over heat under those lights).
Visually the film is stunning. The stage is lit perfectly and the lighting on the audience really gives the viewer a sense of being there. Even on DVD the film is extremely clean to watch.
Toto, '40 Tours Around the Sun' Track Listing

1. "Intro"
2. "Alone"
3. "Hold the Line"
4. "Lovers in the Night"
5. "Spanish Sea"
6. "I Will Remember"
7. "English Eyes"
8. "Jake to the Bone"
9. "Lea"
10. "Rosanna"
11. "Miss Sun"
12. "Georgy Porgy"
13. "Human Nature"
14. "Hollyanna"
15. "No Love"
16. "Mushanga"
17. "Stop Loving You"
18. "Girl Goodbye"
19. "Angela"
20. "Lion"
21. "Dune (Desert Theme"
22. "While My Guitar Gently Weeps"
23. "Stranger in Town"
24. "Make Believe"
25. "Africa"
26. "The Road Goes On"
The Musicians:
Shannon Forrest – drums
Lenny Castro – percussion
Steve Lukather – vocals, guitars
David Paich – vocals, keyboards
Joe Williams – vocals
Steve Porcaro – keyboards
Shem von Schroeck – bass
Warren Ham -saxophone, vocals
Toto's 40 Tours Around The Sun is available now!