DVD Review: The Rolling Stones – Bridges To Buenos Aires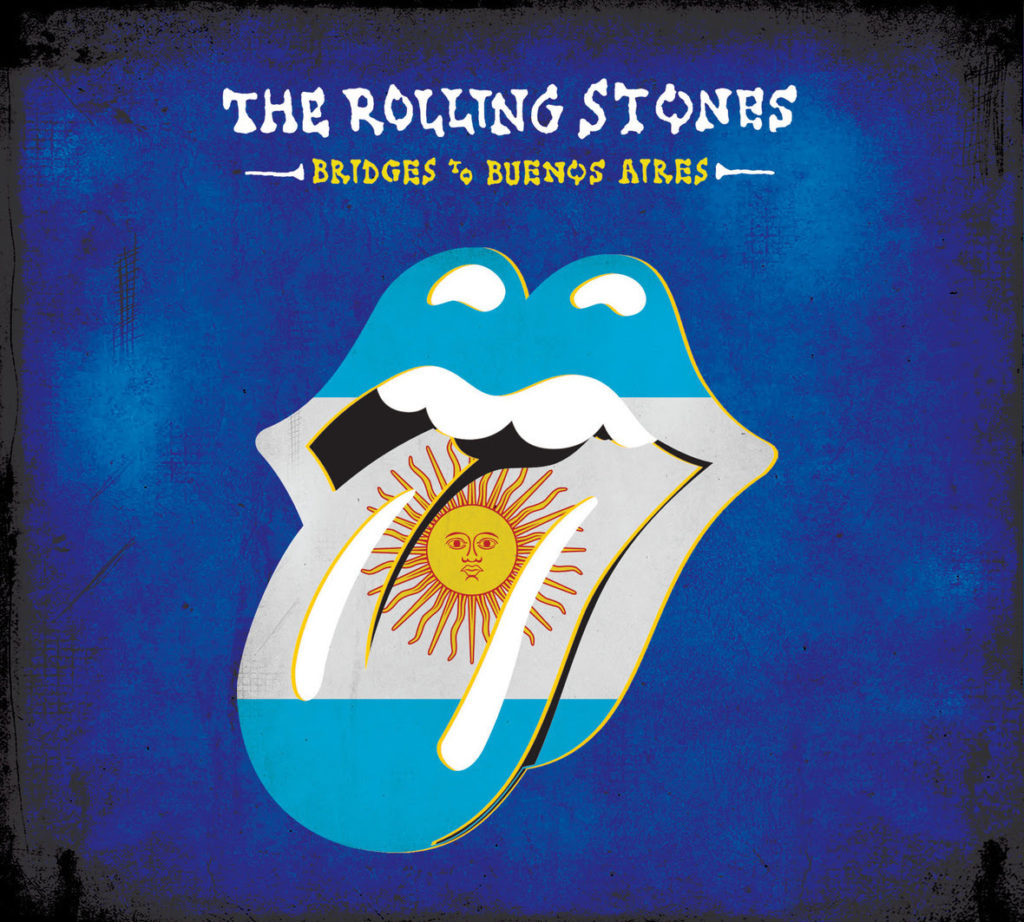 On November 8, 2019 the Rolling Stones released another fabulous film/audio packages this time chronicling the April 5, 1998 show in Buenos Aires, Argentina at the Estadio River Plate. The show was before a massive audience with South America's legendary energy for live music.
As the lights went down the familiar echos of "(I Can't Get No) Satisfaction" featuring Mick, Keith and Ronnie in crush velvet jackets caused the crowd to explode. At the end of the song the crowd was singing between songs louder than Mick. "Let's Spend the Night Together" featured Chuck Leavell on the familiar piano intro along with Lisa Fischer and Bernard Fowler on background and Daryl Jones on bass. "Flip the Switch", the lead track off of Bridges To Babylon was the first of four tracks from the tour's namesake. "Gimme Shelter" featured a haunting Lisa Fishcher on vocals.
Mick dawned an acoustic guitar for "Sister Morphine" which featuring Ronnie on an amazing slide guitar. The raucous "Only Rock 'n Roll" had a boogieing piano and a chuck berry-like party on guitar. "Out of control' allowed for a smokey Kent Smith on trumpet. During the funky "Miss You", Daryl Jone's bass groove fueled the track a Mick went on a walk-about around stadium. In the mean time you could see Keith and Banard chilling on the drum riser. Bobby Keys with a long sax solo followed by Ronnie on an extended, sunburst Strat, solo.
At this point, midway through the show, you are thinking that you've see it all and then out walks Bob Dylan and Blondie Chaplin on keyboards to play "Like A Rolling Stone". The crowds goes absolutely insane. In fairness, Bob isn't the easiest to understand but Mick belts out the lyrics and even does a solo on harmonica.
From there the band cruises into the "mega-hits" portion of the show. The songs that if they didn't play there would have been an Argentinean riot. "Sympathy For The Devil", "Tumbling Dice", "Honky Tonk Women", "Start Me Up" to name just a few. Any one of these songs could end a mortal band's set. No the Stones, that's just a warm up for the finale which included "Jumpin' Jack Flash", "You Can't Always Get What You Want" and "Brown Sugar".
Bridges to Buenos Aires is available now at https://www.eagle-rock.com/rolling-stones-bridges-to-buenos-ai in CD, DVD, Blu-Ray, and LP formats.