DVD Review: Queen + Béjart: Ballet For Life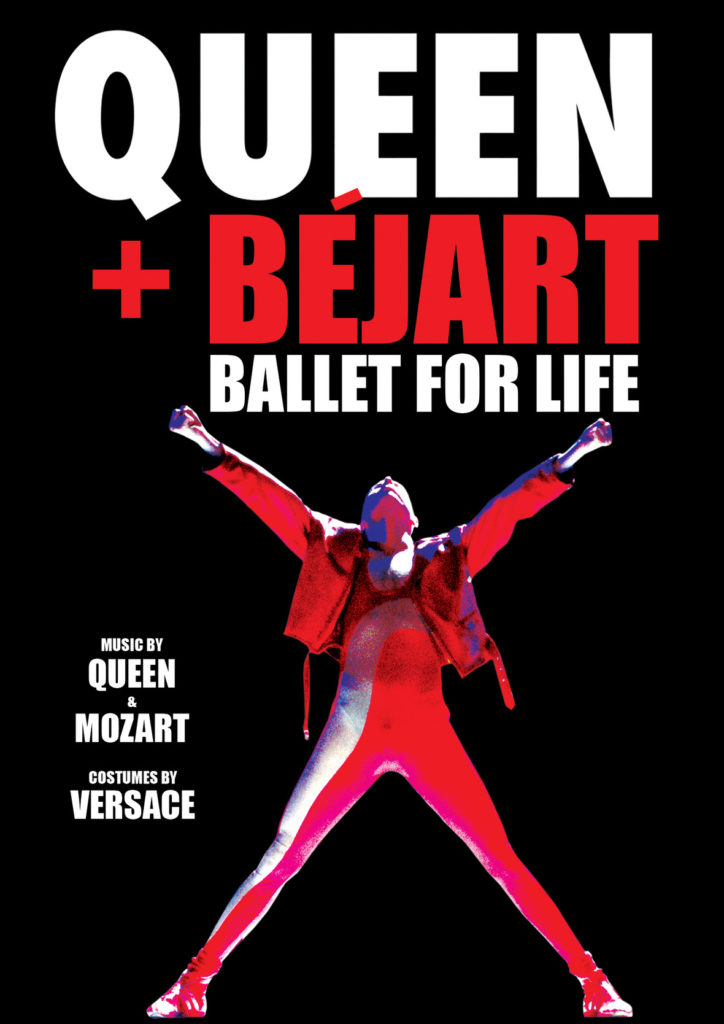 In 1996 Queen's Rodger Taylor met choreographer Maurice Béjart at the unveiling of the Freddie Mercury statue in Montreux. Béjart had a home on Lake Geneva that shared a very similar view to that of the cover of Queen's album Made in Heaven. The cover was a view Freddie had in his final days working on the album. Béjart became a fan of the band's music and he had this idea to do a ballet about those that have been lost too soon. Béjart had dealt with the death of one of the stars of us company, Jorge Donn, in 1992 and obviously Roger, Brian and John were morning the loss of Freddie in 1991. Both artists had died after suffering with AIDS. Béjart choreographed a ballet comprised of the music of Queen and Mozart (who also died very young). Freddie Mercury was a fan of the ballet so the surviving members of Queen gave him their blessing. The costumes were designed by famed fashion designer Gianni Versace. Béjart chose songs that were not the obvious choice or the obvious version. He used album tracks, live versions and of course some hits.
This reviewer will not pretend to be able to comment on the quality of the performance. Queen fan that may not be familiar with ballet will find is that the dancing weaves very well with the music of the band. It's inviting to probably fans of dance or rock.
The DVD features two behind the scene features which in some respects are more interesting because they help you understand what you are watching. It didn't hurt that you got to see Elton John perform with the three surviving members of Queen in what was to be John Deacon's last public performance with the band. The DVD is laid out with a documentary before the ballet and that decision was the right one to give it context.
100% of royalties payable by Eagle Rock Entertainment to Tonleigh Ltd will be donated to The Mercury Phoenix Trust fighting AIDS worldwide.