CD Review: Joe Bonamassa – Live At The Sydney Opera House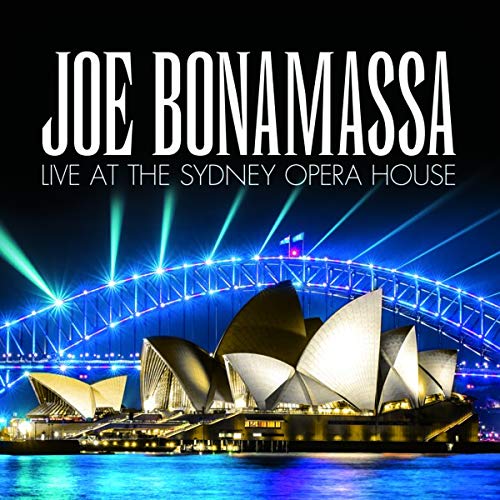 Joe Bonamassa is no stranger to live recordings. His entire career he has taken the time to document stages and special performances. What is nice as that each is distinct and has a flavor on its own. September 30, 2016 Joe played the historic Sydney Opera House on his Blues of Desperation tour. That night he played 8 of the #1 Blues album's 11 songs. That show was captured on Joe's newest #1 Blues album (his 22nd #1 Blues album) Live At The Sydney Opera House.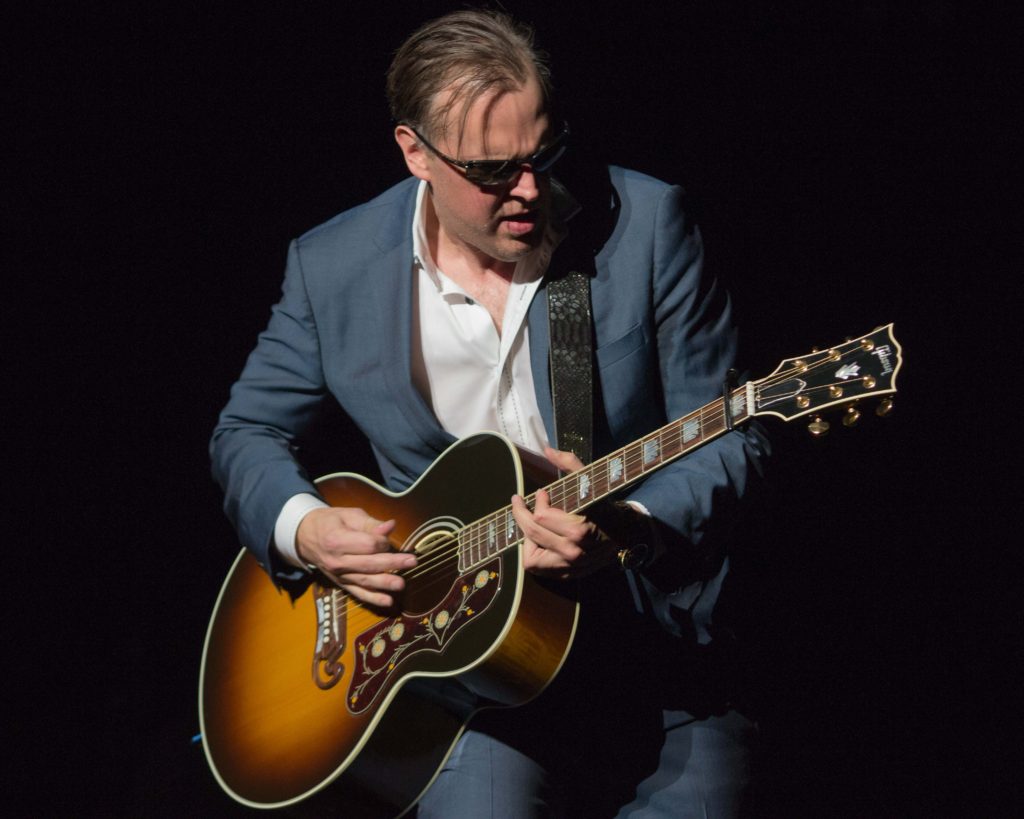 Right out of the shoot, Joe hits you with the three lead off songs of the album; "This Train", "Still Climbing and the atmospheric "Drive". Joe is joined by an amazing group of musicians including Anton Fig on drums, Michael Rhodes on bass guitar , Rock & Roll Hall of Famer Reese Wynans on piano and organ, Paulie Cerra on sax, Lee Thornburg on trumpet, andh Mahalia Barnes, Juanita Tippins, and Gary Pinto on backing vocals. On thing that should be noted is that even though Joe's name is on the marquee he enables and encourages these amazing musicians to play their way and doesn't stifle their talents. The band then goes into the only catalog track of the night, "Love Ain't A Love Song" which is somewhat of a greatest hits track for man that doesn't have a need for hits. "How Deep This River Runs" is also from Blues of Desperation. "Mainline Florida" is a nod to one of Joe's obvious influences, Mr Eric Clapton. The cool thing is that it's not a note-for-note cover, it's been "Bonamassified" (verb meaning to play it Joe's way). From there the album concludes with three more from the album "The Valley Runs Low", "Blues Of Desperation" and "No Good Place For The Lonely". Having see this tour what's cool is that it's a very nice souvenir, if you will, of the night you got on that amazing tour. One does wonder if this show might see its way to DVD at some point because visually in that venue this had to be stunning to see first-hand. Sonically it sure was amazing.
Joe Bonamassa's Live At The Sydney Opera house is available now for purchase or streaming.
Track Listing:
This Train
Mountain Climbing
Drive
Love Ain't A Love Song
How Deep This River Runs
Mainline Florida
The Valley Runs Low
Blues Of Desperation
No Good Place For The Lonely