Album Review: Greta Van Fleet – Anthem Of The Peaceful Army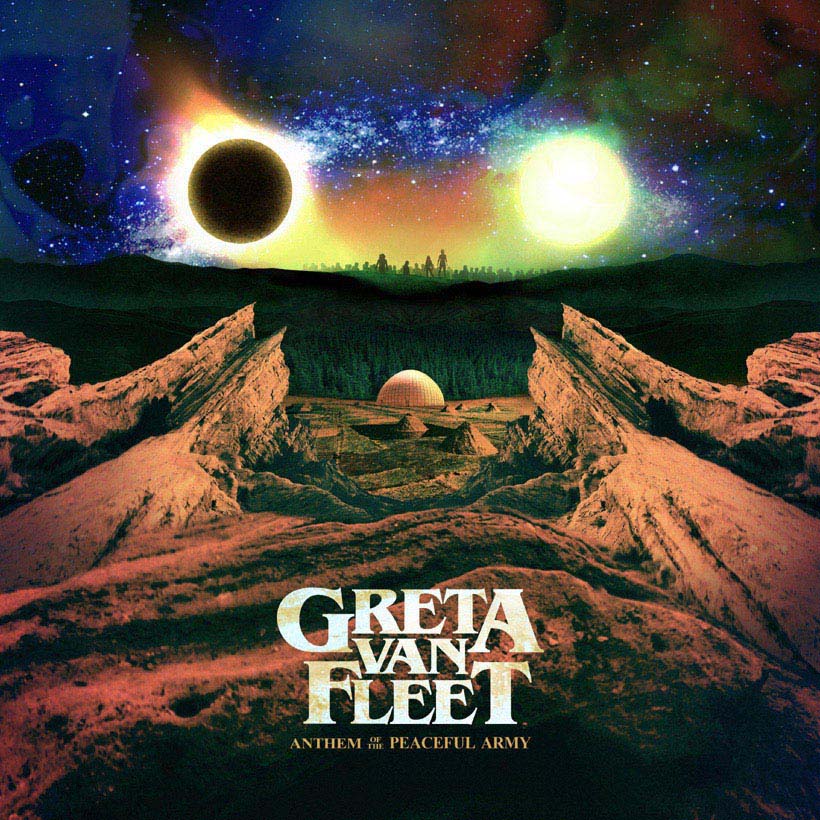 It isn't often a band draws the type of hype that Greta Van Fleet has generated over the last two years. Vocalist Joshua Kiszka, his brother and guitarist Jacob Kiszka, his brother and bassist Samuel Kiszka along with drummer Danny Wagner have risen to levels of success not seen in the hard rock arena since, well the arena bands. This rapid rise into headliner status without the benefit of a full length release has not come without backlash. Critics and fans have dismissed them as a third-rate Led Zeppelin or even a second-rate Kingdom Come. But fans of the band have not let that stand between them and the box office. Friday, October 19th will see the release of the band's first full-length album Anthem Of The Peaceful Army. Produced by Marlon Young, Al Sutton and Herschel Boone and recorded in Nashville, the album draws certain influences from Page and Plant. To deny that would be something not even Lenny Wolf could pull off. But what can't be overshadowed is the other influences that are blended in to make it unique. Mr. Page and Mr. Plant were certainly not above borrowing a thing or two from their influences. Some of the material, "The Cold Wind" for example could just have easily been on Rush's debut album with the Geddy Lee super-high vocals.
The album combines many layers and some brilliant 12-string playing in addition to the 70's grooves and hooks. Is this album something completely unique? No probably not. Is that bad thing? Is having four young men playing original songs to packed (check stubhub in your town if you don't believe it) houses bad? If you want to sound like a dinosaur stick with the criticisms and tell yourself that Zeppelin was 100% original in everything they did.